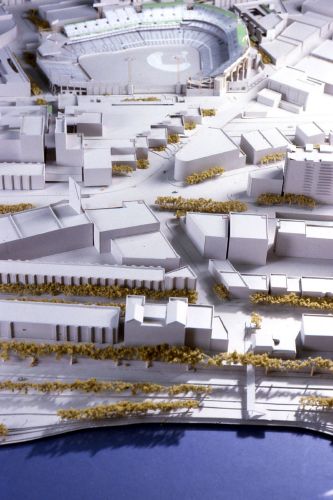 Fenway Park
A Plan for Renovation and Expansion
1999
Charles Hagenah Architects Inc.
This is a design investigation examining the feasibility of expanding the existing Fenway Park in it's present location. Some earlier reports on this issue have questioned whether this is possible and so this new and fresh approach was initiated to confirm or deny these earlier conclusions.
This project has been funded in part by a grant from the National Trust For Historic Preservation's Mildred Jones Keefe Preservation Services Fund for Massachusetts.